Tasty Bingo Online Bingo Review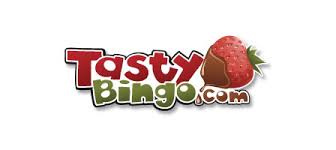 Welcome to the Tasty Bingo Review

If you're hungry for a game of online bingo, then Tasty Bingo might be the one for you. The theme of the site is very appealing indeed, and it's full of tempting promotions. When you land on the home page, you're met by many delicious and tasty treats. But what does Tasty Bingo really have to offer? Let's take a closer look and find out.

The Overview
It is very easy to register at Tasty Bingo, and once you have registered your details, you will receive a welcome email. The email will more than likely offer you a very sweet bonus.
Tasty Bingo is powered by Dragonfish software, and these people have been around since online bingo evolved in the UK, nearly 14 years ago. This in itself speaks volumes about player trust, security and safety. You're sure to be in good hands at this bingo home.
Great Games
Tasty Bingo offer the two most popular games, that's 90 ball and 75 ball bingo variations, Players might really enjoy this site, because they have a wide variety of other exciting games too. We think it's certainly good to give online bingo players, a variety of games on any site. They have over 100 instant and slot games, so you will never be bored.
• 90-Ball Bingo
• 75-Ball Bingo
• Slots
• Casino Games

Scrumptious Promotions
The offers at this bingo site really does look appealing. When a new player joins, and deposits £10 they get another £30 bonus. This means that they will have £40 worth of game play. (A pretty good starter)
New players are also handed out free treats, every ten minutes. Regular players get spoiled too, because they get a reload bonus every time they make a deposit worth up to 50%
Free bingo is on offer to all new players, but they must play the games within their first three days of registration to qualify. The room where the games are is called, New Diners Room, and newbie's can play 75-ball bingo for £20.00 jackpot games, every hour. Opening times are 7:00am to 10:00pm, and bonus points and prizes play in between, these games are totally free.
Mobile and Tablet
Play on your iPhone Smartphone's, Android devices, Tablets and on your iPad. Players can withdraw and deposit using the Tasty Bingo app. By using the mobile version, it's a great way to play and enjoy your favourite games, while on the move.
Wagering and Withdrawal
Tasty Bingo's minimum withdrawal is only £10.00, and the processing time can take up to a week. The wagering requirement is only 2x, your deposit plus bonus that was given at the time you made the deposit. We think the rules are the best in the business, because players only have to play through 2x, this means it will be easier to cash-out.
(Terms and Conditions Apply)
Customer Service
At this bingo site, the customer service is 24/7. This means players will not have to wait great lengths of time, for their issues or questions to be dealt with. Players can contact them through Live Help, Telephone or by email.
Sweet Conclusion
Tasty Bingo uses popular Dragonfish software, but they are not part of the bigger network, so this good. Many of the games available are standalone; this means you have a better chance of winning. The site is friendly and the chat hosts appear to be great too, the community spirit is really good, and the players seem to get involved with the chatter.
We particularly liked the fact that new players can play free bingo, and at no cost to them. We like to see a bingo site that offers their players something for nothing, because this gives newbie's a chance to try before they buy!
The wagering at Tasty Bingo is the best in the business. 2x your deposit plus bonus, is a fantastic deal. This means withdrawing is made easier; because some sites ask more than 4x play through, before players can withdraw.
Tasty Bingo's games are mostly standalone, and this is always welcoming. There are tons of sites out their but the majority of them are in networks, which means your chances of winning are less. But at this bingo home your chances will be higher of winning.
We couldn't find one single fault with Tasty Bingo site, and would highly recommend the site to anyone. It's Tasty, sweet and has everything that an online bingo player would want, and need.
Tasty Bingo Quick Recap
Tasty Bingo Exclusives!

300% Welcome Bonus – Deposits from £10
50% Reload Bonus – On every deposit
Free Bingo – You have access to free bingo for 3 days

User Rating
Have your say and rate Tasty Bingo