Jackpot Joy Bingo Online Bingo Review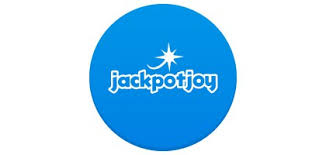 Welcome to the Jackpot Joy Bingo Review
Jackpot Joy has been around for a very long time, and first opened its doors to online bingo players in 2002, the site has grown into one of the leading bingo sites on the market today. They offer an abundance of games and promotions and many of their games are unique. When you hear the name 'Jackpot Joy' we immediately know that bingo players are in for a good time, if playing on their bingo site. They have a massive player base and the gaming experience is second to none. Do you think players will be jumping for JOY after reading this review? Read on and find out.
The Joyful Overview
This top bingo site is powered by one of the software leaders within the industry, 'Gamesys', they are well known and have been around since 2001. Players are sure to love the games, promotions and bonuses on offer at this bingo home. This may be because many of them are unique, and pay out high amount of cash prizes. Members, who are lucky enough to scoop a jackpot game, could potentially become rich.
Joyous Games
– 90-ball
– 75-ball
– Slots
– Casino
– Scratch Cards
– Skill Games
– Daily Free Games
This online bingo site have a fair amount of unique games available like, Take Me Out Bingo, Game Show Bingo and Bingo Royale!
The wagering rules are fair and players only need to wager X2 in order to withdraw cash to their bank accounts. The minimum withdrawal is very good too, because members can send as little as £10 to their bank account, as long as they have met the wagering rules.
Jump for Joy Promotions
Jackpot Joy offer their first time depositors a big 250% bonus when they make their first deposit. The maximum amount that any player can fund at any one time is £100, but this means if you deposit £100, then you will get £250 Free! Deposit £10 and get £25 bonus. Members must use up their bonus within 30 days of receiving it, or they may lose it. But we are sure if you are an avid bingo fan, you will put your big bonuses to good use.
If you're playing promotional games, remember to opt in before you start playing. It is a must that all players OPT in to the promotions, before they start playing.
There is always big cash games playing at Jackpot Joy and some of them are as follows:
£20,000 Super Links Game – Join in and enjoy the bingo buzz on a daily basis. You never know it could be you, who walks away with £20K
£250 and £2,000 Games: To participate in these games head down to the following rooms; Sapphire, Cloud, Emerald, Diamond, Bejewelled and the Tiki room, between 8am and 12.30 every single day, for the chance to scoop one of these prizes.
£20 Refer A Friend Offer: For every single friend you recommend to Jackpot Joy, they will give you a nice big £20 bonus on the house, once your friend(s) have made their first deposit. Imaging how much money members could make if they invited only twenty friends, and they all deposited. That would be £200 worth of free bonus money, enough to keep players playing for a long time, and it wouldn't have cost a single penny.
Free Daily and Weekly Tickets: Play in the 'Sapphire' room for the chance to win tickets to a daily/weekly bingo game that will play in the Playoff Palace room. When you win 1 line, 2 lines or the full house prize on selected games, the player will win six tickets for the 'Daily' game at 8.45pm and six tickets for the weekly game, that plays the following Sunday at 9.15pm.
Shop of Joy: Players can earn 1 Joy point on every £5 they spend on bingo, and £20 on Slot, Instant and Casino games. Once you have gained some points, then you can enter 'Prize Draws' and win some really great prizes. Players can check how many 'Joy Points' they have by looking next to their balance, because that is where they appear.
There are many more large cash games available, just check out the site for more details, because we are sure you will be amazed at just how many big cash games are on offer!
Our Jolly Verdict
We think that Jackpot Joy tick all the bingo boxes, from the welcome bonus right through to the unique games they have on offer. There are many promotions available and the amounts of games they offer their players are amazing! The software provider is well known for delivering the best gaming experience in the online bingo world! The site is an award winning bingo site, with low withdrawal and good wagering rules. They have EVERYTHING an online player looks for, and after reviewing this great site, we really did jump for joy!
Jackpot Joy Bingo Quick Recap
Jackpot Joy Bingo Exclusives!

250% Welcome Bonus – Deposits from £10
Refer a Friend Offer – £20
FREE Daily and Weekly Tickets

User Rating
Have your say and rate Jackpot Joy Bingo