City Bingo Online Bingo Review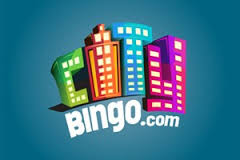 Welcome to the City Bingo Review
City Bingo hit the online bingo industry in 2011 and is powered by 'Dragonfish'. These software experts are well known to provide only the best gaming experience in the online bingo world. The home page is themed round a city, and it all looks very cheery. The theme of the city is carried out throughout the bingo site, with titles like 'City Hot Spots' and 'City Souvenirs'. There are sky scrapers and bright lights that fill City Bingo. The whole site is easy to navigate and is very eye catching. Will you reach for the sky, when you win at City Bingo? Let's investigate this site further and you will soon find out.
City Bingo Overview
City Bingo has been around for four years and by the looks of things, it is growing from strength to strength. There are plenty bonuses on offer and one of the best is the free £5 Sign Up Offer that players get just for registering. We think this is especially good, because by giving players this free bonus, it allows them to get a feel for the site, and help them decide if this is the site for them.
Then there is a nice 250% Welcome Bonus for all first time depositors. Basically this means, deposit £10 and you will have £35 worth of game play. This bingo site also gives current players a 50% reload bonus, every time they fund their accounts. There certainly appears to be an abundance of bonuses on offer at this website.
Sky High Games
There are 90-ball and 75-ball bingo games available, but even though there isn't a good variety to choose from, they still have the most two popular ones that online bingo players like to play. There are plenty jackpot games available too. So, you will be spoiled for choice when it comes to playing different types of prized games.
The Bingo Games Available
• 90 ball bingo
• 75 ball bingo
• Slot games
• Table games
Bingo Promotional Offers
City Bingo certainly has an abundance of promotions on offer. From City Hotspots through to big jackpot cash prizes. This give players a variety on which games to play, and we think this is always a good sign at any online bingo site.
Jackpot Games – If you like 'Jackpot' games, then you can enjoy a £20 jackpot every hour, in the Daily Depositor Freebie room from 11:00am to 11:00pm. Everyone loves a free game right? Just head to the free room and you never know, you just might win some of the prizes.
Jackpot (Guaranteed Prizes) – These games play every single day of the week, and you can win some huge cash prizes. The games payout from £125.00 to £5,000.00, but the amounts will vary depending on which day of the week you're playing the games.
The Star of the Show – £5k Free! Can you imagine what winning £5,000, would feel like? We would imagine that the feeling would be amazing! If you like to play for free games worth staggering amounts, then you can join in every Sunday at 9:00pm. Just make sure you have made a deposit within the last 7 days to participate.
This game is slightly different from other types of jackpots, because it's a sliding jackpot, so this means your chances of winning a prize will be higher. Just call bingo in 29 numbers or less and the cash will be yours. If the prize doesn't go on the stated numbers, then don't worry because the minimum prize is a nice big £500 in 51 numbers or over. Remember, this game is free to all players who have deposited in the last 7 days.
Weekly Prizes – If you like to participate in weekly promotions, then maybe 'City Souvenirs' is the game for you. It all kicks off on a Wednesday at 10.00pm, and some of the prizes are linked with 'Featured Countries' of the month.
Share 250K Diamonds – All you have to do to take part in this game, is to vote from a list of eight locations that you think City Bingo will head to next. The players that guess correctly will win a share of a massive 250,000 Diamond points!
Free Bingo – These types of games run 24/7 at City Bingo and you can play them in 90-ball and 75-ball rooms. We all love a freebie and you can play every day, and they have quite a good selection of prizes on offer.
Our Bingo Verdict
City Bingo appears to have covered everything that a bingo player looks for. They offer a free sign up offer, a good welcome bonus, reloads, popular bingo games and free games. The promotions are good, and if we were to rate them, they would probably in our top five in bingo town. Maybe they could offer more bingo games, although they have the main two popular games (90-ball and 75-ball), having one more game in place, would certainly give players some more choice. But having said that, the overall site and promotions make up for it. We like the jackpot games, the promotions and the VIP club sounds very good too. We think this bingo home, is an overall good site to play.
City Bingo Quick Recap
City Bingo Exclusives!

250% Welcome Bonus – Deposits from £10
50% Reload Bonus – On every deposit