Lady Lucks Mobile Bingo Review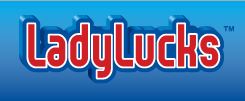 Welcome to the Lady Lucks Mobile Bingo Review
This mobile bingo site has been around for quite some time; in fact the casino side launched around 2004 and became a bit hit with online players.  This might be because of the £20 free offer they give to their new players, where no deposit is required whether you sign up for slots or bingo.  The site is very easy to navigate and the colour scheme is pretty, with blue and white colours.  The home page is bursting with promotions and looks very inviting.   It was very exciting to know that LadyLuck's Mobile site claim to have over 1.5 MILLION players.  That's a lot of players, so let's crack on and find out just what makes this gaming site so popular.
Lady Lucks Mobile Bingo Overview
This bingo site is powered by 'Probability Games Software' and after trying out the bingo game, we can confirm that it was very easy to use and we had a good enjoyable game. Probability games have been around for a long time and before the Smartphone evolved, Mobile Bingo used the WAP version, and this means that 'Flash Games' didn't play from mobile phones. Then came along 'Probability Software' who proved to be a big hit for online bingo businesses to go mobile.  They are licensed through 'Lotteries and Gaming Authority of Malta' and are pretty well known!
Lady Lucks Mobile Bingo Games
The bingo game is easy to play and runs every three minutes.   The game offers 2 lines and 3 line prizes, but if you are a high roller and love to play for bigger prizes, have no worries, because a jackpot game plays every twenty minutes.   You can even buy your cards in advance, so that you never miss a single game.
There are many other games that you can play, where higher prize money is on offer like; 'Treasure Blast' which has a £1K jackpot that you could potentially win.  This game is a five reel, forty payline 'Slot' game and the minimum bet is only £0.02 and the maximum is only £1.00.
The bingo game is quite simple to download, because all you have to do is download the app, click PLAY or send a text – 802666.  The app is compatible with iPod Touch, iPhone, and Android handsets and tablet devices.
Lady Lucks Mobile Bingo Promotional Offers
As soon as you register at LadyLucks you will be offered a £20 free bonus, but you won't get this until you have downloaded the game.   Having this free money allows users to try out the games before they spend a single penny – This is great news for all bingo lovers! When you make your FIRST deposit with a debit or credit card, you get a nice 100% bonus and they offer up to £500 cash match.   We think this is a good offer and if you can win with it, and then withdraw, and then you're sure to be a BIG winner.
Another good promotion is the Free Spins, and how this works is as follows: Random bonuses are rewarded to players and they can spin the reels for free.  Facebook is another area that is full of community, because they play competitions, and if the players win, then they get even more bonuses.  If you refer your friends to Lady Luck's bingo site, each one who makes a deposit will earn you a nice £20.  For example; if you recommended ten friends then you would have £200 worth of free bonus to enjoy and play games with.
The site is open 24/7 and you can grab hold of the support team any time, day or night.   There are a few ways that you can contact them as follows: Telephone, by Post or send an Email.   There is also a FAQ section where you can find out all the answers to any questions that you may have.
Our Lady Lucks Mobile Bingo Verdict
We think that LadyLuck's Mobile Bingo is a very good mobile bingo site. It was easy to download the app, and we liked the fact that they offer players a little extra, by having a jackpot game too.  The game was easy to play via our mobile phone, and was very enjoyable.  Registration was simple, and receiving the free bonus money enabled us to try out the site for free. The promotions they have on offer are pretty good too, and having a whole range of other Casino games to play is always a bonus.   The only downside was not having more bingo games available.   Who knows maybe they will add more soon, and if they're anything like the current one, then players are sure to be in for a treat.
We really liked the look of this site, it has nice colours and was very easy to understand the promotional details too.  Will Lady Luck shine on your bingo game, and bring you good Luck?  There is only one way to find out, and that is to try it out and find out for yourself.
Lady Lucks Bingo Quick Recap
Lady Lucks Bingo Exclusives!

£100% Welcome Bonus – Up to £50
£20 FREE – when you first sign up – no deposit required

Refer a Friend – £20 free for each friend who deposits